This post contains affiliate links, see disclosure at the bottom of this page or access our full disclosure here.
With many campgrounds across Canada and the US beginning to re-open after being closed due to COVID-19 much of the spring, I thought it was the perfect time to republish this very popular post from the blog. Enjoy!
Hey everyone! We opened up our tent trailer (aka pop-up camper) today, in preparation for our first camping trip of the year, this coming weekend.
In fact, the camper became my writing spot for the afternoon, and sitting here I got to thinking about the many advantages of tent trailer camping.
In our consumer crazed world, nothing has been spared from the clutches of materialism. Not even the age old pastime of camping. For example, if you take a trip to any campground these days, you'll be hard pressed to find someone using a tent.
Most campsites are occupied by large travel trailers and expensive pickup trucks, or motorhomes equipped with amenities that would rival a custom built home.
EARLY YEARS
I never really camped as a kid. I mean, I did on a couple of occasions, but it wasn't a pastime that we took up as a family. But regardless of my lack of exposure to camping early on, as I got older it was always something I felt I would want my kids to experience.
Fast forward to eight years ago.
A friend of mine was taking his two boys camping at a nearby provincial park, and called to ask if my son, who was around 10 at the time, and I wanted to join them.
It was just the one night, but I thought it would be a cool experience, so I quickly agreed. As it turned out, one night was all it took, and I was hooked. In fact, I can recall the very moment I realized it.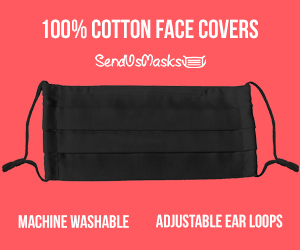 A SKY FULL OF STARS
It was late in the evening, the boys had gone to sleep, and my friend and I were sitting by the fire, deep in conversation. I leaned back, and in the darkness could make out the tops of the towering pines, swaying gently as the breeze moved through them. The trees appeared as black shadows against the night sky.
Above them was a canopy of stars. Without the pollution from house lights and street lamps, it's amazing how brilliant the night sky becomes.
I distinctly recall how peaceful it felt, and thinking how much I wanted my family to share the experience.
AGENDA FREE LIVING
Based on my very romantic description above, it goes without saying that I highly recommend camping to anyone. But there's more to it than a starry sky.
When you're camping, there's no agenda. No alarm clocks, no morning commute, and no meetings. You get things done, but you do them on your own time. The oft-harried pace of daily life is placed on pause for a few days. And it's an easier environment than most to put down your phone, and connect with real people.
CAMPING CAN BE A HUGE EXPENSE….
…but it doesn't have to be.
If you're interested in taking up camping, but tenting it is too hardcore for your taste, owning a tent trailer, or pop-up camper, can be a great alternative.
While it's important to pack the camping essentials, there's no need to fork out tens of thousands of dollars on a luxury RV, not to mention the expensive pickup truck you would need to tow it.
How to Make Money as a Teenager: 12 Ways Your Teen Can Make Money Without a Job
OUR TENT TRAILER EXPERIENCE
That night my son and I spent camping with my friend and his boys had me hooked.
The following summer, my wife and I purchased a used tent trailer from my brother-in-law who decided to, you guessed it, upgrade to a much larger and fancier RV.
6 Benefits of Tent Trailer Camping
We've had our pop up camper for seven years now, and we love it more than ever. In fact, I believe that just might be the best way to camp for families with kids.
To help convince you, I've created the following list of tent trailer camping benefits. I've also taken the time to dispel a few myths.
Tent Trailers Are Economical
We purchased our used tent trailer for $2000 eight years ago. I replaced the wheels this spring for $140, but aside from that it hasn't cost us a penny. Compare that to $25,000+ for a new travel trailer, financed over 15 or 20 years, not to mention the expense of having to own a pickup truck to tow it around.
Pop Up Campers Allow the Air to Flow
This may be my favorite thing about camping in a pop up vs. the hard shelled variety. Because you can unzip the screens on all sides, it's easy to get plenty of air flowing through the camper. On a summer night under a starry sky, nothing feels better.
Tent Trailers Sleep a Ton of People
Tent trailers have the ability to sleep more people than even the largest luxury RVs. A friend of mine has a larger tent trailer (14' box), which sleeps 10 people!
Ours has a 10' box and sleeps 8 people comfortably. On one end there's a king sized bed, a double on the other. There are also two benches that pull out into a double and single bed. It's more than enough room for our family of five, with space for one of the kids brings a friend along. If you do feel the need to spread out, you could always purchase a tent to pitch outside the camper. We haven't had the need for that, but it is an option.
Pop Up Campers Are Easy To Tow
This is where small pop up campers have a distinct advantage over much larger and heavier travel trailers. That is, they can be easily towed with a minivan. There's no need to own an expensive gas guzzling pickup truck, or monster SUV. We own a 2005 Toyota Sienna with a 3.3L engine. It has a towing capacity of 3500 pounds, which is more than enough for a pop up tent trailer.
If you have a vehicle that can tow a small pop up camper but it doesn't have a trailer hitch, you can pick one up for a few hundred dollars and have it installed by a mechanic. Here's a trailer hitch that's similar to what we have. Before you buy, it's important to check the towing specs for your specific vehicle, to make sure you get the right trailer hitch.
Pop Up Campers Are Easy To Store
When camping season is over, you need a place to park your RV. Unless you own an acreage, you likely have to pay someone to store it for you. Prices vary, but start upwards of $100/month.
Our tent trailer sits on an 8 by 10 foot set of patio stones in our backyard, and we can easily move it in and out with our van.
A Tent Trailer Can Double As a Sunroom
During the summer months, when we're not camping, we keep our tent trailer set up in our driveway. I'll grab an afternoon nap there, use it as my summer "office" where I do my writing, and the kids will often use it for sleepovers with friends. In other words, it makes for the perfect sunroom!
Dispelling Myths of Tent Trailer Camping
There are a number of myths about pop up campers that I would like to dispel, starting with perhaps the #1 complaint that you hear
Tent Trailers Leak
The slide outs on a trailer tent are covered with canvas, so people often assume that water can easily penetrate the surface when it rains.
In the seven years we've owned our tent trailer, we've endured many a rainy day. I can say that during that time, we haven't had a drop of water get inside the camper.
Of course, you do have to be careful not to get rips or tears in the canvas, and if it is wet outside, it's important to avoid touching the canvas from the inside, or water could saturate through. I highly recommend that you keep a screen repair kit handy. This way, if you do get a tear, you'll be ready to make a quick repair.
Pop Up Campers Lack the Creature Comforts of an RV
Our pop up trailer has a furnace which keeps us perfectly warm on some rather cool evenings early in the camping season. It also has a small refrigerator.
To make sure there's always space to keep perishable food cold, I picked up this Coleman electric cooler, which we also use on long road trips in our van. To save space inside, we leave our cooler plugged in outside the camper on a picnic bench, where it's easily accessible.
Another option, which will save you money, is to pick up a Marine-style cooler instead. They aren't powered, but are well insulated and can keep ice for up to 6 days! Another advantage to this type of cooler is that you get them in much larger sizes, so they can hold a lot more stuff, which is perfect for a larger family.
Our pop up camper also has a stove that can be set up inside or outside of the camper, and I never forget to bring this electric griddle along to make pancakes, bacon and eggs in the morning. I never leave home without it!
If the campsite has its own water supply (sometimes they do, sometimes they don't), we can connect the sink in our tent trailer using a garden hose. This allows us to do dishes, or wash up. I bought a separate garden hose like this one that we only use for camping. It doesn't have to be very long, 10-25 feet is more than enough.
Making Coffee In a Pop Up Camper
Here's a GREAT tip for all the coffee lovers out there. If you don't want to compromise on your coffee when your camping away from home, you have to pick up an Aeropress. Haven't heard of it? It's like a portable french press, that's perfect for the road.
In my opinion, it's the absolute best way to make coffee while camping. The flavor is far superior to percolated coffee, and it's incredibly easy to clean. When you're finished using it, you tap the grinds into the garbage. We also bring a traditional coffee maker, but we never leave home without the Aeropress.
Drawbacks of a Pop Up Camper
I'll admit, tent trailer campers do have a few limitations, when it comes to amenities. While some larger models come equipped with toilets, most do not, and they certainly don't have a dedicated washroom or shower.
That said, most campgrounds have restroom facilities which most campers tend to prefer using anyways, as they tend to be spacious and clean.
Our pop up camper doesn't have air conditioning, though some tent trailers do. With the abundance of air flowing through our camper, however, it's not often that I wish I had A/C.
Tent Trailer Set Up and Tear Down
This is one advantage that a hard shell RV has over small pop up campers. There is a moderate inconvenience in having to set up and tear down a tent trailer before and after using it.
But it's not as much work as it may seem. When we arrive at a campsite, we can do a full set up in about 15 or 20 minutes. The same goes for tearing down when we leave. In my mind, it's a small price to pay for all of the other benefits.
Final Thoughts on Camping in a Pop Up Trailer
We've owned our pop up tent trailer for 8 years now, and I hope to have it for many more. If it sounds like something you'd enjoy but you're not quite ready to take the plunge, consider renting one for a weekend to try it out. These days, apps like Outdoorsy and Rvezy make possible to rent pop up campers without making a huge financial commitment.
In the meantime, I'd love to get your thoughts, and your best camping stories, in the comments below. 🙂